NPI in Rural Areas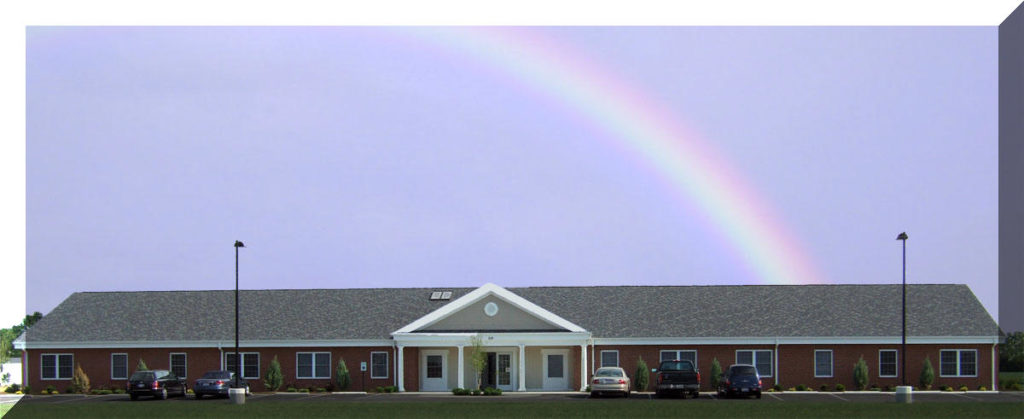 Appropriate housing can be difficult to find in the quiet, agricultural areas outside Toledo. NPI owns a beautiful facility in rural Northwest Ohio so customers can stay close to home and get the support and privacy they need.
A Service-Rich Environment in Fostoria, Ohio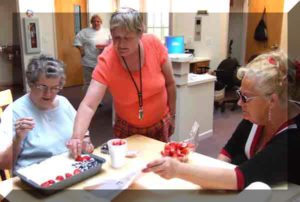 Fostoria Junction offers 15 furnished apartment homes in Fostoria (population 13,000) for persons with serious mental illness.  These are Northwest Ohio residents who were previously housed in out-of-county or distant adult care facilities.  These residents tend to have very few housing options because of their complicated and complex histories. While most of NPI housing is independent living with supports, Fostoria Junction offers a unique Supportive Housing Plus model of care.
The program is staffed 24/7 and provides two meals per day from Fostoria Hospital. FJ is responsive to individual needs and tailors assistance to each tenant. In short, we provide the same or greater level of care as any group home while offering a better value ($65 per day) in an ideal setting. We pride ourselves on the attractive apartment homes at FJ, which was built in 2006. The common areas exude a warm, personal atmosphere without a hint of institutional color, style or smell.
Click here for information on how to apply for an FJ apartment home.
Sarah
Sarah (not her real name) was welcomed into Fostoria Junction despite a history of arson, prior evictions, and rejection from other landlords.  She also has a record of domestic violence. At FJ she responds well to 24/7 staffing and effective intervention when her actions become negative or inappropriate.  Sarah's family is thrilled that she has found an environment that invites stability and meets her needs.
Luke
Luke (not his real name) needs an intensive level of care due to a history that includes arson and repeated self-injury. Prior to living at FJ he lived in a behavioral healthcare center as well as an adult care facility. Due to his mental illness he believed his psychiatric medications were actually tools to annihilate his race and he secretly stopped taking his medications.  This led to his hospitalization.  To solve the problem NPI coordinated a change in how his medication was distributed.  Luke has been stable since the change. He has struggled with substance use challenges, mental illness, and was considered at risk of relapsing.  He has remained sober at FJ while receiving the appropriate services in a homelike environment which is also close to his family.
Bob
FJ also serves those whose physical and mental health conditions require ongoing attention. Bob (not his real name) requires frequent monitoring for chronic constipation, incontinence, and hygiene.  With assistance from staff these challenges are manageable.  FJ Staff monitors his meals and snacks to ensure they follow the diet suggested by his physician.  Staff also makes sure Bob takes his medication to avoid the psychosis he has experienced in the past.  In addition, his behavior is charted to identify trends and triggers that lead to difficulty.  The data is shared with his psychiatrist to facilitate the best possible recovery.
Due to the severity of Bob's health conditions other care facilities have not been the best fit for him.  After having poor experiences in other places Bob's mother became his legal guardian to control his living environment. Since moving Bob into FJ his mother no longer receives the urgent phone calls asking for help to console him like she did before.  FJ provides the care and comfort Bob needs which is a comfort to his family.  Since living at FJ Bob has renewed his passion for art. His artwork is used to decorate his apartment and common areas at Fostoria Junction.
In addition to the supports above, FJ can help with:
Timely refill of medications
Monitoring smoking (on request of guardian)
Assistance with dishes, mopping, sweeping
Assistance with laundry
Coordination with home health aides for supplemental services
Our Recovery Specialists are skilled at intervention and behavioral redirection, as well as crisis intervention, de-escalation, CPR/First Aid and fire safety. FJ hosts monthly visits on-site with Dr. Basanti Basu, who works with Century Health of Findlay. Dr. Basu is available after hours as needed.
On a lighter note, there's more to FJ than its behavioral aspects. Tenants and staff alike understand the importance of having fun with activities like yard games and staff sponsored barbecues. Finally, the program does a fantastic job of integrating consumers with the community. Tenants travel off-site for bowling, YWCA memberships, city park activities, festivals, garage sales and church services. Programs that come to Fostoria Junction include the library, the Humane Society and others.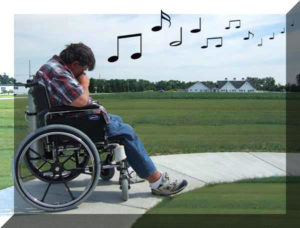 Four behavioral health boards in Northwest Ohio worked to make the project happen for residents of these counties: Hancock, Mercer, Paulding, Putnam, Sandusky, Seneca, Van Wert, Wyandot. The Boards fund and manage services at the site. Stakeholders include: Hancock County Mental Health and Recovery Services Board; Mental Health and Recovery Services Board of Seneca, Sandusky and Wyandot Counties; Mercer, Van Wert, Paulding Alcohol, Drug Addiction and Mental Health Services Board; Putnam County Alcohol, Drug Addiction, and Mental Health Services Board; and the National Alliance for the Mentally Ill (NAMI) of Ohio. This project was funded in part by the State of Ohio.