COVID-19 Update:
In response to COVID-19 and in an effort to keep our staff and community members safe. Neighborhood Properties and The Wellness and Recovery Center created The Lucas County Emotional Support Line, A Warmline to provide support to Lucas County residents who may be experiencing feelings of anxiety, hopelessness, fear, and uncertainty due to the pandemic. This service is at no charge to community members. If you are someone you know is in need of emotional support, please call 419-442-0580 to speak with a peer staffer today!
Warmline Hours of Operation:
7 Days a week 11am-7pm
The Wellness and Recovery Center (WRC)
Winner of the Toledo Community Foundation's 2019 Nonprofit Innovation Award
In mental health services, trust and compatibility are some of the most important factors in building a thriving client and professional relationship. The Wellness and Recovery Center was created to provide a community resource for people experiencing life's stresses, so they may enjoy a better quality of life, learn different ways to cope with adversity, and reduce the public cost of behavioral health crisis care for all community members. This service is provided at no cost to the guest.
During a complete stay, we focus on different paths to recovery by providing:
Exploration of New Coping Skills
Learning Various Relaxation Techniques
Access to the Arts
Wellness and Recovery Action Planning
"Evidence-based research shows that Peer Operated Respite Services reduce the need for inpatient treatment or emergency room visits due to emotional distress by 70%. "
- SAMHSA
Peer Support encompasses a wide range of activities such as:
Advocating for People in Mental Health Recovery
Sharing Resources
Building Skills
Building Relationships
Leading Recovery Groups
Mentoring and Goal Setting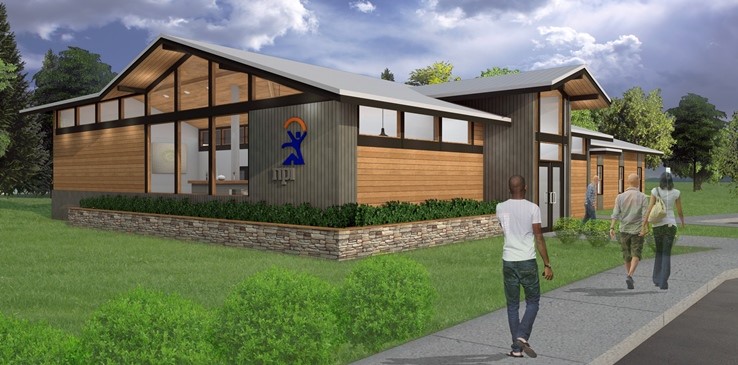 The WRC is committed to assisting its guests to achieve an improved quality of life through wellness and recovery.
To qualify to be a guest you must:
be experiencing emotional distress.
be 18 years of age or older.
be able to take medications independently.
have a permanent address in Lucas County, Ohio.
be referred by a service provider.
Guests must not be in crisis, medically compromised, or actively using drugs or alcohol during their stay. The WRC maintains a sober environment.